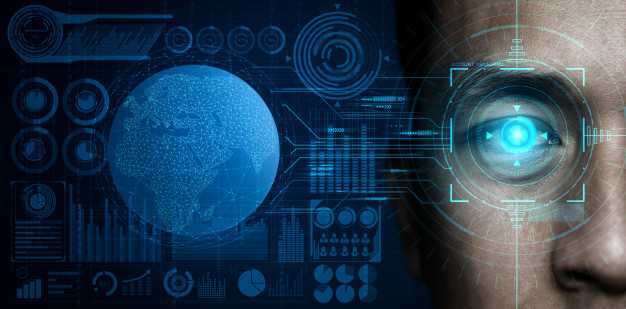 Biometric Security Technology – The Astonishing Advantages
Biometric security technology is rapidly rising in popularity around the world today. It's an effective and safe security measure with huge potential and an array of benefits. It is utilised globally for physical access control in homes and businesses, on mobile devices, for time attendance, banking transactions, airport security and more. Biometrics offer accuracy, extreme convenience and superior security compared to conventional methods.
What is Biometric Security?
Biometric security software is used to identify or recognise individuals based on their biological or behavioural characteristics or traits. Biometric devices will accurately measure and identify faces, fingerprints, retinas and voice patterns. With this technology, it is exceptionally difficult for anyone to break in or hack a system or building. In a nutshell, it is an effective authentication or recognition technique that ensures privacy, access control and data discretion.

Today, biometric technology is crucial to keep your business safe from cyber-attacks and fraudsters or scammers. It is a security measure that has proved functional in electronic, mobile and internet banking transactions. It prevents illegal access to computer networks, personal computers mobile devices, bank ATM's and a host more. It also eliminates the need for keys in automobiles with smart, keyless entry mechanisms. It is also widely used in prison security and criminal identification worldwide. A key point to note about biometric technology is that is has the capability to abolish the need for passwords.
Biometric Security Devices
The most common and also the least intrusive device used in access control today is the fingerprint recognition or sensor machine. It is priced lower than other biometric technology out there but still offers a better level of security than non-biometrical parameters. For higher accuracy and a more reliable performance, you could opt for 2D multispectral sensors over the common optical ones. Other devices that can be utilised are palm vein, iris and facial recognition machines. Let's take a detailed look at each device.
Fingerprint Recognition
As we've mentioned earlier, fingerprint scanners are the least intrusive when it comes to biometric devices. This is purely because they only measure your fingerprint. Each person has a unique fingerprint pattern and these devices will measure these patterns and verify and authenticate identification. It is a popular, effective and widely used biometric technique in industries for access control.
More recently, these scanners have been incorporated into mobile devices as well as cars. Fingerprint scanners are widely favoured because of their cost effectiveness and the fact that they are easy to use. They ensure your privacy as they do not disclose the medical information of the person being scanned.     
Iris & Retina Recognition
Like each fingerprint is unique to every individual, the same goes for the blood vessel patterns in the back of the eye. Retina scanners use these vessel patterns for authentication. It's an intrusive method in that it is an infringement of the individual's medical privacy.
Iris scanning measures the intricate structures of your iris pattern. These are the coloured circles, or ring-shaped region surrounding the pupil of the eye. Each one also has a unique pattern that is not visible to the naked eye. It uses infrared technology to illuminate and pick up or identify these patterns.
Facial Recognition
Facial recognition technology uses computer algorithms to analyse the many distinguishable features of the face. The purpose, like with other biometric scanning devices, is to identify an individual. It is widely considered to be more reliable than fingerprint technology.
It involves matching human faces from digital or video images against a data-base of faces. The shape of one's chin, the distance between the eyes etc, are converted into a mathematical depiction or portrayal and then compared to other faces on a facial recognition data-base.
It's a fraud and identity theft prevention method that is used when issuing identity documents or passports or at border checks. They have near-perfect accuracy and can be extremely useful in preventing crimes, finding missing persons and increasing safety and security.
Palm Vein Recognition
Palm vein recognition devices use infrared light to recognise individuals from the structure of their palm veins. It scans or maps the vein structure on the inside of your hand, captures data points and creates digital templates that represent your vein pattern. It is a widely accepted form of biometric scanning as it is non-invasive, contactless and hygienic.
It is widely considered to be one of the most advanced biometric technology devices on the market today. It has an accuracy and privacy advantage over its counterparts and can be used across a variety of industries for many applications. It is a versatile method that offers users an effective, sanitary approach to biometrics.
The Advantages Of Biometric Security
Superior Security: To combat fraud, many banking institutions use biometrics as a way to increase transaction security. Customer and employee identity is improved and identity theft decreased. Airports use it to verify passenger's identities in terminal across the world.
Advanced Accuracy: Many businesses and government organisations across the globe use it to ensure timely staff attendance and accurate payroll calculations.
Convenience: Compared with conventional methods, biometrics enable you to authenticate an individual within a second.
Reliable: Because biometric technology is so powerful, it increases the reliability of identification.
Efficient & User-Friendly: It's a quick and easy process & passwords are not required. Organizational efficiency in the workplace is increased.
Difficult to Falsify: It's extremely difficult to steal or fake.
Cost-effective: Printing expenses are drastically reduced as biometrics require no registers or log books to register employee identification.
Sabre Security Mart stock a range of ZKKTeco biometric hardware at affordable prices. Our website has a range of biometric fingerprint time attendance machines that will help increase the operational efficiency of your business. Our palm recognition terminals will elevate the accuracy of identification. Click the images or button below and shop cost-effective biometric systems today.